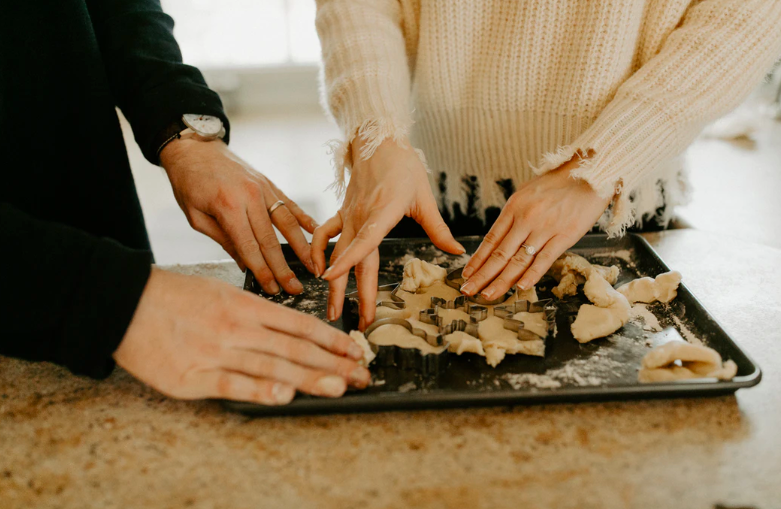 The holiday season is officially underway here in the Windy City, and residents of our Chicago apartments are busy putting up decorations and planning get-togethers. This time of year, it seems, our calendars are jam-packed with holiday-related activities. If you're planning — or contributing to — the menu for an upcoming party, have some fun with these quick and easy snack recipes.
Peanut Butter Truffles
2 1/2 cups softened confectioners' sugar
1 cup smooth peanut butter
5 tablespoons unsalted butter, melted
1/2 teaspoon vanilla extract
1/2 teaspoon kosher salt
Truffle accompaniments: sprinkles, crushed nuts, coconut, mini-chocolate chips or candies
Beat ingredients together with an electric mixer until well-combined. Form the mixture into teaspoon-size balls and place them on a parchment-lined cookie sheet. Roll truffles in accompaniments. Chill until firm.
Corn Dip
Cooking spray
Two 11-ounce cans Mexican corn, drained
Two 4.5-ounce cans green chiles, drained
2 cups grated Monterey jack cheese
2/3 cup grated Parmesan
1 cup mayonnaise
Corn chips
Preheat oven to 350 F. Grease a 9-by-13-inch casserole dish. In a medium bowl, combine the ingredients. Spread the mixture into a baking dish. Bake uncovered, until mixture bubbles around the edges (30-40 minutes). Serve warm with corn chips.
Holiday Roll-ups
2 packages softened cream cheese
1 package ranch dressing mix
Ground black pepper
5 flour tortillas
1/2 finely diced green bell pepper
1/2 finely diced red bell pepper
2 sliced green onions
Thoroughly combine ranch dressing mix, cream cheese and black pepper. Spread mixture on the tortillas, sprinkle the vegetables over them and roll up tightly. Wrap the roll-ups in plastic and refrigerate at least one hour before serving.
Christmas Tree Melts
(These make great cake or cupcake-toppers.)
Pretzel sticks
1 cup green candy melts
Rainbow nonpareils
Arrange pretzel sticks on a parchment-lined baking sheet. Microwave green candy melts at 30-second intervals until completely melted, then transfer to a piping bag. Draw zigzagging lines to create a Christmas tree shape over the top half of each pretzel stick. Sprinkle with nonpareils. Let stand 10 minutes to set. Make a few extras in case some break.
The kitchens in our Chicago apartments are equipped with premium appliances, so they're ideal for whipping up your favorite holiday recipes. Contact us to learn more about the amenities we offer and available floor plans.