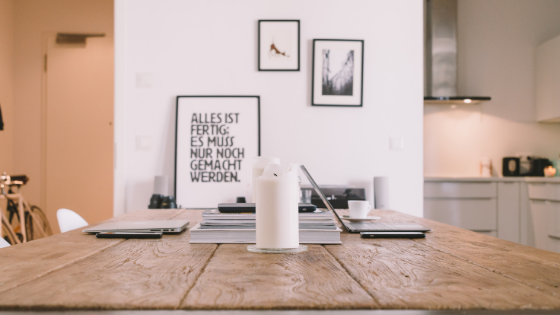 While most studio apartments in Chicago provide residents with less space than traditional floor plans, there are plenty of clever ways to make the most of every inch available. Here are some tips for making a studio apartment feel more organized and spacious.
Create the Illusion of Rooms
By using furnishings and accessories to divide the large common space that comprises the bulk of most studio apartments' square footage, one can create the illusion of distinct 'rooms.' For example, placing a bed in one corner of the studio with a folding partition around it can distinguish the 'bedroom' from the living area.
Foldable partitions are an easy and stylish way to enjoy greater privacy without any need for structural changes. Other ideas include using seating or strategically placed bookshelves to separate the kitchen from the living room while serving a secondary purpose for storage or displaying personal items.
Think Upward for Function and Form
Those bookshelves we just discussed are an ideal way to go upward to make the most of vertical space while maximizing the use of functional furnishings. However, any type of taller storage system can be helpful in a studio apartment, especially furniture that serves multiple purposes, such as storage on top with a workspace on the bottom.
Another area that often needs a boost upward are closets, where open shelving or pre-fabricated closet setups can be invaluable in keeping things organized. Smaller shelving units used within the kitchen pantry or above the toilet in the bathroom are also great ways to make your studio apartment in Chicago feel more spacious.
Stick with a Simple Design and Color Theme
While it may seem tempting to want to overcompensate for a studio's simplistic layout with multiple colors and interesting furnishings, it is often better to stick with simple fabric patterns and clean-lined furnishings. For example, in lieu of heavy or patterned drapery, allow more natural light to flow inside by using blinds or sheers instead.
Are you in the market for a new home and would like to explore apartments in Chicago? Contact the team at River North Park today to find out which floor plans we have available and to schedule a tour of our community.