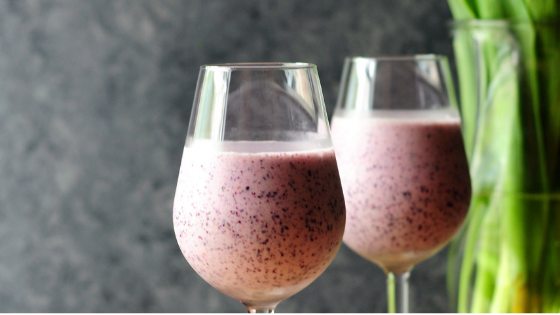 Do you love wine, but find yourself turning to frozen cocktails when the weather starts to heat up? Then we're sure that you'll love a wine slushie. These delicious concoctions combine your favorite wine with the frosty goodness of a frozen cocktail. Plus, both of the following recipes are super simple to make.
Everything Is Peachy
Moscato has a slight fizz that adds a little fun to this fruity delight of a drink.
Ingredients:
1 bottle Moscato wine
2 cups frozen peaches
1/4 to 1/2 cup of powdered sugar
Directions:
Place the peaches, 1/4 cup of the sugar and a splash of Moscato in a blender.
Taste. If necessary, add more sugar.
Blend until the mixture is smooth.
Add most of the rest of the Moscato (reserve a few splashes for later use), and blend.
Pour into ice cube trays. If you notice that the ingredients are starting to separate as you pour, stir the mixture in the blender occasionally.
Place in freezer for several hours or until hard.
When ready to make your slushie, add the frozen cubes of wine to a blender.
Splash in some wine for smoother blending.
Blend the cubes to a smoothie consistency. You may need to add more wine if your slushie is too thick.
Pour in glasses and serve immediately.
Simple & Sweet
If you enjoy red wine, you're going to love this slushie.
Ingredients:
1 cup (approximately) ice
1/2 bottle red wine of your choice
1 can (12 ounces) frozen concentrated punch
1/4 cup confectioners' sugar
Directions:
Add the ice, red wine, fruit punch, and confectioners' sugar into a blender.
Blend until mixture is a slushie consistency. Add more ice, if necessary.
Have you been searching for a new apartment where you can come home and relax with a wine slushie and have pretty much everything you need close by? Then please come check out our sophisticated apartments in Chicago. Our community offers you a slew of conveniences, including a 24-hour fitness center and a dry cleaning, valet and package service. In addition, our pet-friendly community will also boast an amazing outdoor area that will include a pool, a sun deck and even a dog park.