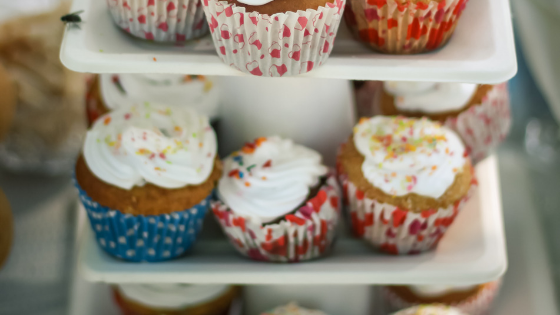 Fourth of July will be here before we know it! If you are hosting a party, you will find yourself busy preparing for the event. As such, you may want to serve patriotic sweets, but not have a lot of time to prepare them. Fortunately, there are a few easy and festive treats that you can quickly whip up.
Flag Brownies
Flag brownies are a fun and easy treat to make this 4th of July. Everybody loves brownies, and dressing them up for the 4th can make them look and feel like a completely different treat. Simply bake your preferred brownies and allow them to completely cool. Then use sliced strawberries and white frosting to create stripes and blueberries set on a background of white frosting for the stars. This treat will taste wonderful and look patriotic for your 4th of July celebration.
Patriotic Parfaits
Strawberry shortcake is a light and delicious treat that many people enjoy on the 4th of July. If you love strawberry shortcakes but want to serve something with a bit more pizazz this holiday, you can dress up your shortcake by serving it parfait-style. Cut your angel food cake up into tiny cubes. Then layer the angel food cake with Cool Whip or whipped cream and your desired fruit, such as strawberries, raspberries, blueberries, and bananas in a parfait cup or mason jar. This creates a grown-up and patriotic version of strawberry shortcake.
Dipped Strawberries and Cherries
The last fun and easy treat you can quickly whip up for a 4th of July celebration is dipped strawberries or cherries. Warm up white chocolate, and then dip the cherry or strawberry about 2/3rds of the way in. Place out a bowl filled with blue crystal sprinkles. While the white chocolate on the strawberry or cherry is still wet, dip the bottom third of the fruit into the sprinkles. Lay it flat on wax paper to dry. You will then have a red, white and blue treat that looks beautiful and taste delicious.
Having the right space is important if you love to host events. If you are looking for apartments in Chicago, Illinois, River North Park is perfect. Visit our website to learn more about our apartment community.