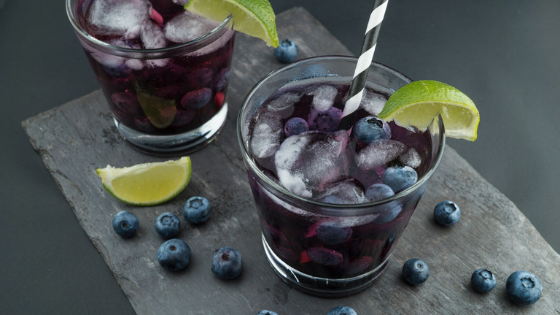 Summertime in Chicago, Illinois, is a great time to host a get-together with friends. This is especially true if you're living in the Chicago apartments scene. A party of any quality will, of course, feature some great drinks. Trust us: If you're offering just water and canned beverages, people will notice. So in the spirit of summer entertaining, here are three perfect drinks to cool off with.
Frosted Lemonade
Chick-Fil-A doesn't quite blanket the Chicagoland area like it does much of the country, but there are a few here and there. If you've ever been there and had a chance to try the frosted lemonade, you already know why it's on the list. It's a delicious combination of soft-serve ice cream and Chick-Fil-A's famous lemonade.
This copycat recipe can be made in your kitchen in about 10 minutes. All you need is lemon juice, vanilla ice cream, sugar, water, and (optional) sliced lemons.
Pineapple Mint Agua Fresca
Agua Fresca is a popular category of beverage consisting of fruit juices and purees mixed with water. It is usually sweetened beyond just the sugars in the fruit, but this sophisticated version doesn't even need it. All you need is pineapple, mint leaves, and water. Toss them all in a blender, and you're good to go!
Not sweet enough for you? That's easy to fix. Drizzle some honey or agave into the blender and pulse a few more times.
Popsicle Punch
Popsicle Punch is a genius way to jazz up a party punch. For the punch itself, mix lemonade, lemon-lime soda, seltzer, cubed mangos, and sliced strawberries. This already sounds like a pretty good party punch, and it is. The fun addition here is the popsicle ice cubes. You can use store-bought to save time, or you can go ultra gourmet by making your own in any flavor. Here's a recipe to get you started.
Whatever your summer entertaining plans include, you can make them even better by using one of these three great summer drink ideas. And if you're looking for a better space to entertain in, we can help with that, too. Contact us today to learn what makes River North Park the ideal location for you.