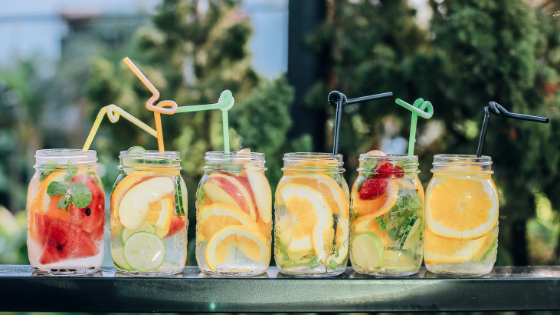 Summer in Chicago is fantastic, with plenty to see and do everywhere you turn. The Chicago apartments can be a pretty hot place in the summertime as well, with some leases ending and beginning in conjunction with the academic year. Whether you're just settling into a new place or have been in your apartment for a while, you can enjoy these frozen sweet treats. Each one can help you stay cool on the hot days of Chicago, IL summers.
Paletas Are a Palate Pleaser
Paletas, or Mexican-style popsicles, can cover a wide range of the flavor gamut. These sweet, refreshing treats will carry you away to more tropical climes. Imagine lounging near the beach in Cabo or Cancun — you get the idea.
Try these coconut horchata paletas, which combine the thick creaminess of coconut milk with the nutty, cinnamon flavors of the classic Mexican beverage. Or go for something fruitier, like these Strawberry Mango Paletas from Food and Wine.
Whatever flavor you choose, you and your friends will love these treats, which are bursting with palate-popping flavor.
Easy Two Ingredient "Ice Cream"
Have you ever been wishing for homemade ice cream without all the work (not to mention all the calories and guilt)? This Easy Two-Ingredient "Ice Cream" is the answer! It's healthy because it's just fruit — that's it. It's also easy to make because…well, it's just fruit — that's it.
All you need to do for this sorbet is blend up frozen strawberries and ripe frozen bananas. It's delicious on its own, but if you need it extra sweet, you can add in honey, agave, or maple syrup.
Dole Whips (Just Like Disney)
Dole Whips from Disney parks are a delicious, longstanding tradition. What's even better? Making them at home, of course! Enjoy this tropical goodness at home using this recipe.
Keeping these treats on hand this summer can help you stay cool and be cool. If your current apartment just isn't cutting it, maybe it's time to upgrade to something, well, cooler. Contact us today to learn what sets us apart. We'll walk you through which units are currently vacant. By the end of summer, you could be staying cool with us!