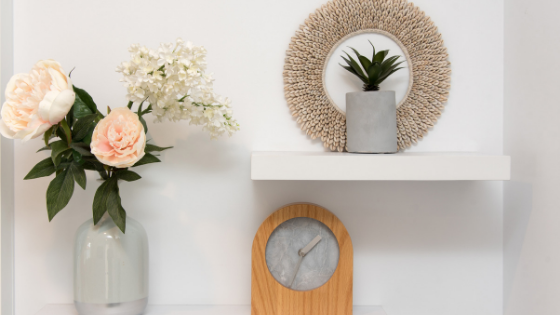 If you're like most people, you have probably acquired a small collection of empty vases leftover from flower gifts you've received over the years. It seems wasteful to toss them out, but you probably don't need more than one or two. So what can you do to cut down on this overpopulation of vases? How about up-cycling them with the following four ideas:
Use Them for Table Decorations
If you have a large square or round vase, fill it up with little mementos. For example, if you love the beach, fill the vase with shells. Or if wine is your thing, use the vase to hold corks from the various bottles you've enjoyed.
Paint Them
The problem with most florist vases is that they're typically very simple glass and just not that pretty. But you can change that quickly by painting your vase in a pretty color. Some crafters recommend spray painting your glass vases.
Other crafters suggest that you swirl around a paint (acrylic is a good choice) inside of the vase until the interior is evenly coated. Then, place the vase upside down on some newspapers to allow the excess paint to drip out. Once dry, you can use a brush to paint the exterior of the vase. You might be surprised how upscale your ugly little florist vase will look with just a simple coat of paint.
Use Them for a Planter
A small vase can be turned into a pretty planter for bamboo. Simply fill a vase with small pebbles and water and add a bamboo shoot.
Illuminated Decoration
Want to add a little whimsy to a room? Then add a tangle of fairy lights to a few vases and place around a room for magical mood lighting.
Have you been thinking about up-cycling your living space, as well, as your vases? Perhaps, you're even in the mood for a big move to a whole new apartment. If so, please check out our stylish apartments in Chicago, IL. We offer a host of much sought-after amenities, including a 24-hour fitness center, dry cleaning, valet and package services, as well as close proximity to the Brown and Red CTA lines.