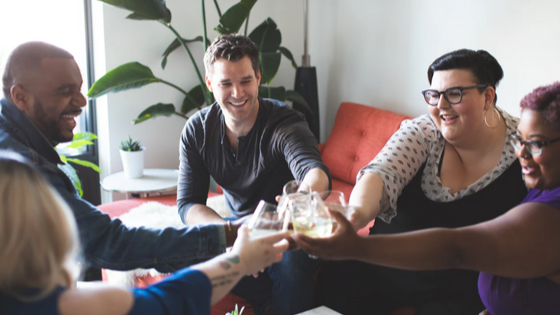 Living in an apartment does not mean you have to forget about throwing parties. In fact, apartment communities can be a great place to host a party, because you can enjoy the amenities of your community with your guests. But if you are going to have a party, there are a few things you'll want to do to ensure the party is apartment-safe. Consider these tips as you plan.
Plan for Seating
Make sure you have enough places in your apartment for your invited guests to sit. This may mean bringing chairs in from your bedroom or den, or grabbing some folding chairs. Also, consider whether you'll need to rearrange furniture to provide enough space to mix and mingle. Throwing your coffee table into the bedroom for the night isn't a bad idea if it frees up enough space.
Be Considerate of Neighbors
Since apartment living means close proximity to your neighbors, keep your festivities at a low volume. This is not the place to have a party that involves loud music and dancing. Plan activities that will keep the volume lower, so you do not overly disturb your neighbors.
Plan Food Carefully
Plan your food carefully. Your guests aren't going to sit at your dining room table to eat, so you'll want food that is portable, but be careful. Some of it will likely get spilled, so choose items that won't stain too easily. Consider hosting an "all-white" party with white wine, white cheese, and similar white foods to avoid unwanted carpet stains. Consider finger foods as well to keep spills, and the utensils you need, to a minimum.
Have a Spill Cleaning Caddy
Stock a small caddy with items to clean spills, both on your furniture and floor and on your guest's clothing. Paper towels, cleaning rags, stain remover, and detergent pens will all come in handy. Keep this close at hand to make quick work of any spills that occur.
Many Chicago, IL apartments are a great place to host a party, with the right planning. Are you looking for a new apartment home? Call our office to see what floor plans are available today!