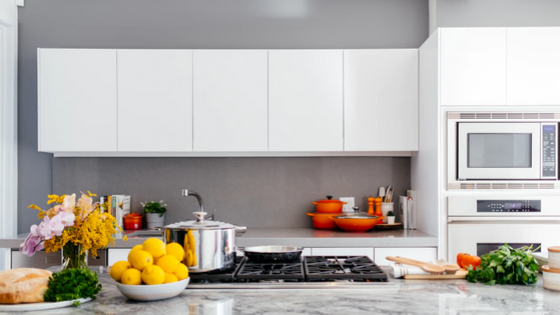 Many residents prefer apartments in Chicago because of the incredible convenience; it puts them close to shopping, activities, work and more. Who wouldn't want to apply that same concept of convenience to life inside their apartment? One way to make your life easier and your apartment tidier is by having the right tools on hand in your kitchen. Here are some suggestions for you.
Useful Kitchen Tools for a Tidier Apartment
Electric Kettle. This little kitchen tool has a ton of different uses. You can heat up water in a hurry for oatmeal, cocoa, instant coffee or noodles. It's much more convenient than heating water in a pot on top of your stove. Plus, an electric kettle uses less electricity than a microwave.
Slow Cooker. A slow cooker can be a lifesaver for people who appreciate home-cooked meals but don't want to spend a lot of time in the kitchen. Simply toss the ingredients for a slow cooker recipe into the pot, turn it on and ignore it for several hours. If you were to use pots and frying pans to make the same meal, you'd have a stack of dirty dishes at the end of the process. But with a slow cooker, there's just one pot to clean after the meal.
Electric Can Opener. An electric can opener can be a classy addition to your kitchen, especially if you can find one with a "retro" look to it. In addition to convenience, electric can openers have a much longer life span than the little hand-held openers.
Wine Lever. Even if you're not a frequent wine drinker, a wine lever is a good tool to have in the kitchen in case a guest brings a bottle to a dinner party. A wine lever is also much easier to use — and it looks classier — than a simple corkscrew for opening wine bottles.
Those are just a few kitchen tools to make your life easier, simpler and tidier. We'd also like to let you know that we currently have availability in our River North Park apartments in Chicago. If you know anyone who is planning to move, have them contact the rental office for a showing or a list of available floor plans.